The instructors and guides of Chilkoot High Adventure Base are professionals.  They are special individuals who have a passion for being in the wilderness environment.  They bring a wealth of experience from years of guiding throughout Alaska and the world to every course, and they genuinely enjoy sharing their knowledge.  Their skill and positive attitudes insure scouts a great experience during their Chilkoot High Adventure Base.  The following is a partial list of our guides' accomplishments:
* More than 75 Mt McKinley expeditions (20,320 ft.).
* Extensive climbing, trekking, and skiing trips throughout the Wrangell, St.Elias, Alaska, and Fairweather ranges in Alaska.
* More than 80 expeditions to Aconcagua (22,829 ft.) in Argentina.
* Climbing expeditions and treks throughout Nepal, Bhutan, and Pakistan.
* Sea kayaking expeditions throughout Alaska, Mexico, Honduras and Greece.
* Guided technical climbing on objectives as varied as Ama Dablam (22,493 ft) in Nepal's Everest region, and classic alpine rock routes on Patagonia's infamous towers.
* Exploratory sea kayaking expeditions to Dundas and Taylor Bays in Glacier Bay National Park.
* 30-Day ski mountaineering trip from Skagway to Juneau Alaska. This was the 1st crossing of the Juneau Ice Cap from this direction.
* 25-day ski mountaineering trip from Mt. Fairweather to Haines Alaska crossing the remote Fairweather range.
* Climbs and treks throughout Greenland.
* Trekking in the Bale Mountains of Ethiopia.
* Treks throughout Chilean and Argentine Patagonia.
* Expedition to Broad Peak (8000 meters) in Pakistan.
* Cultural treks in Guatemala, Ecuador, Nepal, Pakistan, Greenland and Africa.
* Rafting trips in Pakistan, Alaska, Nepal, Africa, and Costa Rica.
* Multiple Climbs of the volcanoes of Ecuador.
* Expedition to Bogda Feng in Xinjiang, China.
* Multiple climbs of the volcanoes of Mexico.
* Training of US Army Special Forces in the Wasatch Mountains of Utah.
* Canoe trip down the Yukon River to Dawson with a team from National Geographic. The article is in National Geographic Adventure Magazine's March/April 2001 issue.
* Expeditions to Mt Elbrus in Russia.
* Over 100 ascents of Mt Kilimanjaro.
* Multiple Ascents of Mt Vinson in Antarctica.
CHAB have over 50 guides. Below is a partial list of these special individuals.
Sean Gaffney
Sean is the Executive Director of Chilkoot High Adventure Base and has been instructing and guiding for 25 years. He is an international climbing guide with more than 75 ascents of mountains over 18,000 feet (5500m) including an alpine style climb of Ama Dablam in Nepal and a new route on Aconcagua in Argentina. He has led extensive skiing, rafting and trekking expeditions throughout North and South America, Africa and Asia.
Eli Fierer
Eli is the General Manager of Chilkoot High Adventure Base. He has guided and instructed for more than 12 years throughout North America, Alaska, Mexico, Ecuador, Peru, Aconcagua, Kilimanjaro, and China. He is a certified EMT II, holds a Avalanche Level III and is an accomplished teacher. Eli leads many of our heli-skiing, mountaineering, first aid and rescue programs.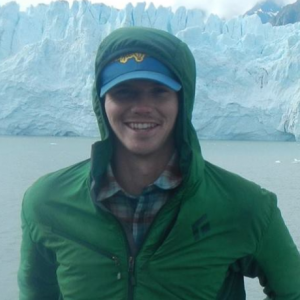 Rob Caldwell
Rob has a B.S in Outdoor Education from the University of New Hampshire and has led expeditions in North and South America, Africa, and Asia. Rob is the Expedition Manager for the Chilkoot High Adventure Base.
Charlie Stewart
Charlie has been with Alaska Mountain Guides since 2012; he completed a 4 year Expeditionary Studies program at SUNY Plattsburgh prior to moving out west. An avid skier and climber, Charlie enjoys spending time in wild and remote mountains around the world. He leads trips in Alaska, South America, and Africa. Charlie is an EMT; AVPRO certified through the American Avalanche Association and has Swift Water Rescue training. When not leading trips with Alaska Mountain Guides you'll find him ski patrolling in the Pacific Northwest.
Brian Rougeux
Equally at home on the high peaks of South America or the granite cracks of Utah, Brian is an EMT. He brings a wealth of skill and experience from instructing and guiding on Kilimanjaro, Aconcagua, the Cordillera Blanca, the volcanoes of Ecuador and Mexico, and peaks throughout Alaska.
Bob Daffe
Bob is a whitewater pioneer. He has over 30 years of experience in whitewater rafting, kayaking and canoeing.He is a Rescue 3 International instructor, a raft guide examiner, and a canoe and kayak instructor. When he isn't leading whitewater in the Yukon, Bob can be found teaching courses in Nepal and Ecuador, or leading personal expeditions in Chile and Africa.
Tatiana Lawson
Tatiana has earned her Masters in Teaching and has taught in China and California. She is certified in OEC, EMT, Avalanche Level II, and Swift water rescue. She leads backpacking and mountaineering courses in Nepal, ski mountaineering programs in Alaska, and whitewater rafting and backpacking courses in the Yukon. She has worked as a ski patroller since 2007 and currently patrols Alyeska ski resort during the winter season. Tatiana also teaches Wilderness First Responder Courses.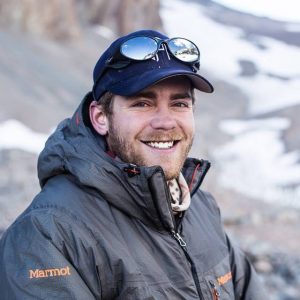 Aaron Friedland
Aaron is a enthusiastic climber and mountaineer. With multiple ascents on Aconcagua and hundreds of rock and ice routes throughout the United States and South America under his belt, Aaron is equally at home on the sharp end of a line or at over 18,000?. Aaron is a licensed State of Alaska EMT.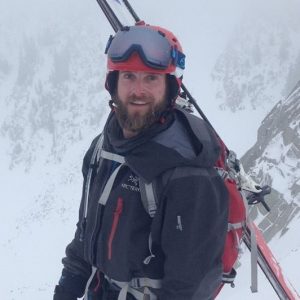 Tyler Bieneman
Tyler is an accomplished ski-mountaineer and climber who has successfully traversed the Patagonia Ice-cap. As a climber, Tyler has lead trips in North and South America as well as New Zealand. Tyler is Avalanche level-2 certified and a Nationally Registered EMT.
Mike Stone
Stone is a serious kayaker with an infectious love for the outdoors. His fun-loving nature and kayaking expertise are just a couple contributing factors to his ability to continually exceed our Students expectations. Mike Stone manages our sea kayak program in Glacier Bay National Park. Mike Stone is a Wilderness First Responder, American Canoe Association level 2 paddler, and level 4 swift water rescue.
Meredith Riley
Meredith grew up in Hong Kong and moved to Park City, UT to pursue skiing. She is a professional skier and competes internationally. She instructs AMG mountaineering, ski, mountaineering, and ice climbing courses in Alaska and Utah. Meredith is also an EMT.
Nic Cunningham
Nic has climbed the seven summits. Nic also leads high altitude trips in South America and Africa. Originally from the farmlands of Minnesota, Nic brings his healthy appetite and attitude to mountaineering and ice climbing courses throughout Alaska.
Tim Benson
Tim grew up rock climbing on the famed quartzite of the 'Gunks in New York. This passion has taken him throughout the Northeast, Colorado, Utah, Alaska, and Germany. Tim can be found guiding climbing, mountaineering and ski mountaineering courses for AMG. He is an EMT, WFR, and carries a level 1 AIARE avalanche certification.
Will Hockett
Will has climbed on 6 continents and traveled to more than 40 countries. He instructs mountaineering courses throughout Alaska and Argentina, in addition to a significant climbing experience around the world. He is a collector of stories and is truly "living the dream". Will is also the site manager for our Skagway, AK climbing operations.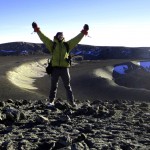 Caleb Smith
Caleb is a passionate rock, ice, and alpine climber with numerous ascents of Mt. Kilimanjaro, Mt. Kenya, and Aconcagua and has traveled extensively throughout South America. He is also an EMT and Wilderness First Responder.  When not guiding trips or traveling the world he lives in Reno, NV.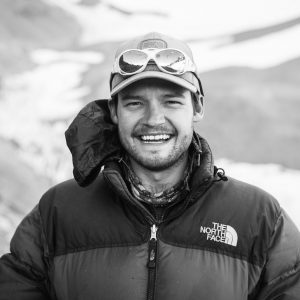 Timmy Sonnenberg
An active rock/ice climber and mountaineer from Helena, Montana Timmy leads high-altitude mountain expeditions in Argentina and Nepal. With ascents on Aconcagua, Denali and Mount Fairweather, Tim is at home on the big mountains. Timmy has AIARE level 2 avalanche training and is a Wilderness First Responder.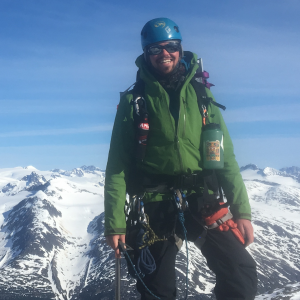 Ken Caldwell
Ken is a passionate trekking guide who has lead multiple international boundary treks between the United States and Canada as well as having instructed technical mountaineering in Alaska and South America. With a technical skill sets in both swiftwater and the mountain terrains, Ken continues to exceed clients expectations. Ken is a certified Wilderness First Responder.